https://www.bbb.org/us/tx/ennis/profile/solar-energy-contractors/freedom-sun-llc-0875-91035780 A+BBB Accredited Rating. Zero complaints. Request a quote form below.
SOLAR AND ROOFING. THE AVERAGE TEXAS HOMEOWNER CAN SAVE AN AVERAGE OF $40,000-$60,000 OVER A 20 YEAR PERIOD BY INSTALLING A QUALITY WELL DESIGNED SOLAR SYSTEM. THAT IS MONEY THAT STAYS IN YOUR POCKET VERSUS FUNDING THE ELECTRIC COMPANY. CONTACT US FOR YOUR FREE HOME ENERGY REPORT TO SEE WHAT NOT TRANSITIONING TO SOLAR COULD BE COSTING YOU AND HOW MUCH YOU MIGHT KEEP IN YOUR POCKET BY STEPPING OUT THERE AND DOING IT. ZERO DOWN FINANCING AVAILABLE.
EVERYONE USES ELECTRICITY. THE QUESTION IS, "HOW LONG WILL YOU CHOOSE TO PAY FOR IT?" WITHOUT TRANSITIONING TO SOLAR OR WINDPOWER YOU ARE CHOOSING BY DEFAULT TO PAY FOR IT FOREVER. LEARN HOW TO GAIN MORE CONTROL AND INDEPENDENCE THROUGH OWNERSHIP. ZERO DOWN OPTIONS AVAILABLE. WE WORK ONLY WITH COMPANIES WE TRUST FOR YOUR INSTALLS. ONE OF OUR PARTNERS HAS OVER 24,000 INSTALLATIONS. YOU DON'T LIKE HEADACHES AND NEITHER DO WE. WE LIKE SMOOTH SAILING. WE DO THE SIFTING FOR YOU.
Hi! Thanks for visiting our page. We know that going solar can be super stressful and that there are a mountain of horror stories out there about people being duped. It is a complex landscape. We are here to help and be your guide in helping you decide whether or not solar is a fit for your home or your business. Sometimes the numbers make sense and some situations they don't. But know one thing. We are here with a friendly face to walk you through it. If we together decide that it is a fit for you here at Freedom Sun LLC we work along side with super established solar companies like Powur, Power Solar, ProTex Roofing Systems of Texas and more so that you can have a double point of confidence for years after your purchase. In certain instances we can add a 30 year no hassle warranty in alongside the manufacturer and company warranties. Our goal here at Freedom Sun is to put a smile on your face and keep you smiling. That you will be so super happy and satisfied and excited about your decision to go solar with us. 4 years in helping people with solar and no complaints. You can be sure that we are here to help.
https://powur.com/jeffrey.trojacek/solar
The LORD loves you (John 3:14-18 Romans 10:8-13). Maybe we can help save you a ton of money. We will never know until we try. Let's see if the Sun can go to work for you. Serving Texas and 27 other states with solar consultations and quality installations you can count on. Let us be your help and your guide. Lets start with getting us a snapshot of your electric bill. Thanks! Jeffrey T
Ask about our November install specials and save money by avoiding the year end rush of installs of people needing the 30% federal tax credit.
REQUEST A QUOTE: Serving all of Texas and 27 other states plus Puerto Rico with high quality solar you can count on. A+BBB rating. Happy to visit and help you see if solar could work for you. 972-935-6787 freedomsunlivefree@gmail.com ZERO DOWN FINANCING OPTIONS AVAILABLE. START OWNING YOUR POWER TODAY!
We Here at Freedom Sun LLC we have a solution for an escalating problem in America. We help you take control of an unpredictable rising rate bill that you are never going to cancel. I know this is strong but if you own your home and have sunshine on your home you'd either have to be nuts or misinformed about solar energy to not grab hold of it as fast as you can (companies like Google, and Gerdau others know that solar works). We help families just like yours with residential and commercial solar for Ellis County and beyond; coast to coast. (If you are currently renting your home go to our Think Energy tab on this Website. We can help you with clean cost effective energy too!)
We believe that once you have the truth about how solar helps people and can help you and your family hold on to and keep life changing dollars in your pocket you will be no longer paralyzed with a lack of knowledge and indecision but that you will empowered to make the logical and life changing decision for solar and make that decision with confidence. We are here to help. John 8:31-32 Thank you! Jeffrey Trojacek (lifetime Ellis County resident) Requesting your quote? See below. A+BBB ACCREDITED RATING.
Whoever said, "What goes up must come down" was not talking about energy prices from your local utility company. Freedom Sun LLC Ennis Texas 972-935-6787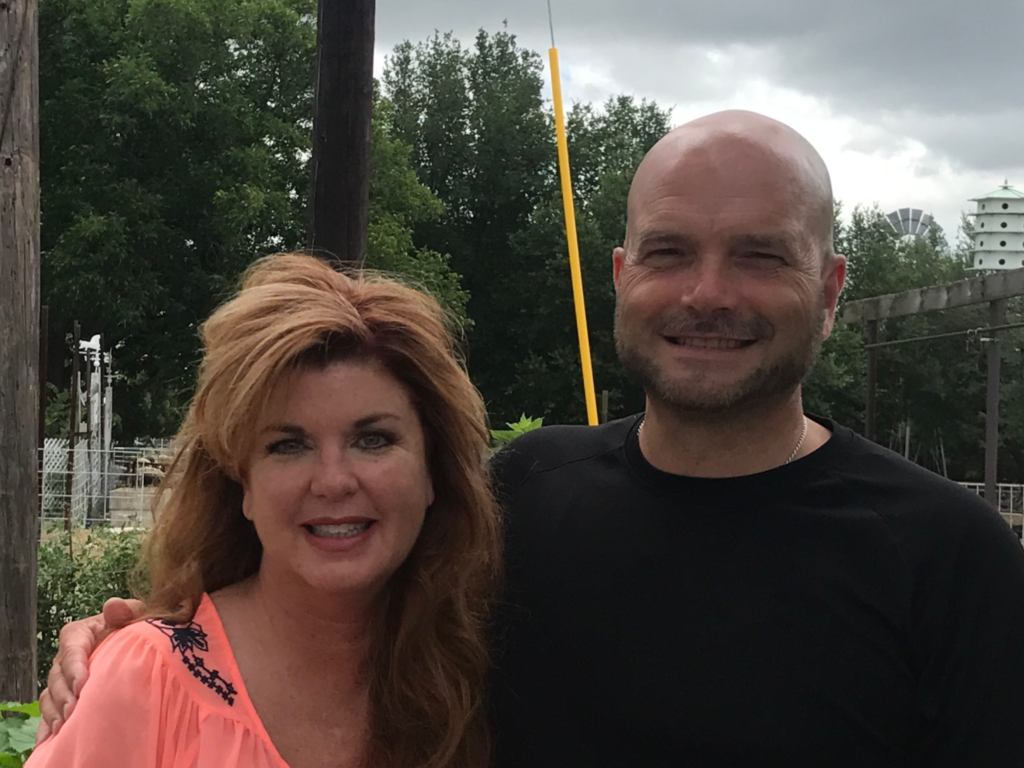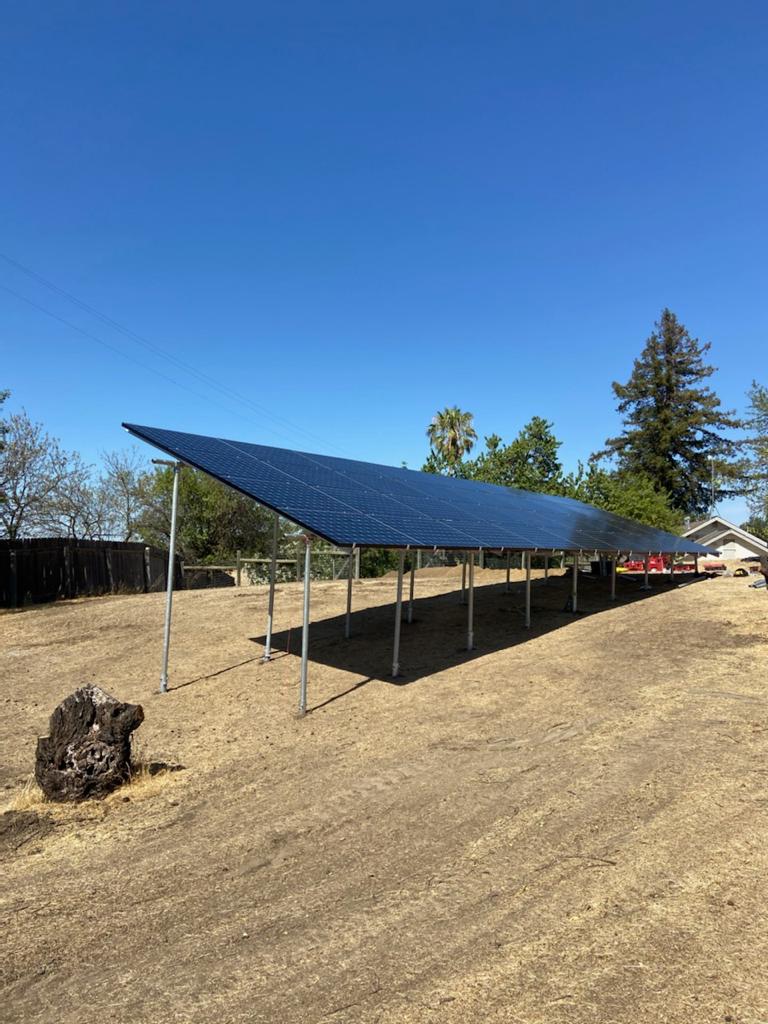 LOCATED IN ENNIS TEXAS BUT WE HAVE THE RIGHT PARTNERSHIPS TO HELP YOU, YOUR CHURCH, OR BUSINESS WITH THE SOLAR SOLUTION COAST TO COAST.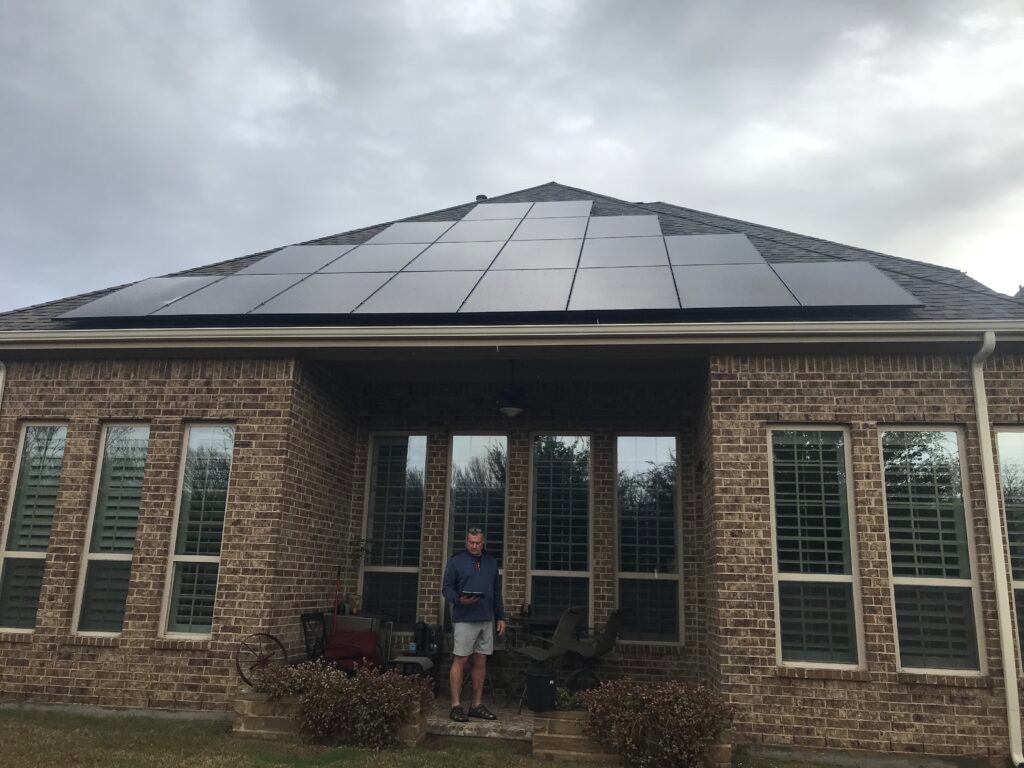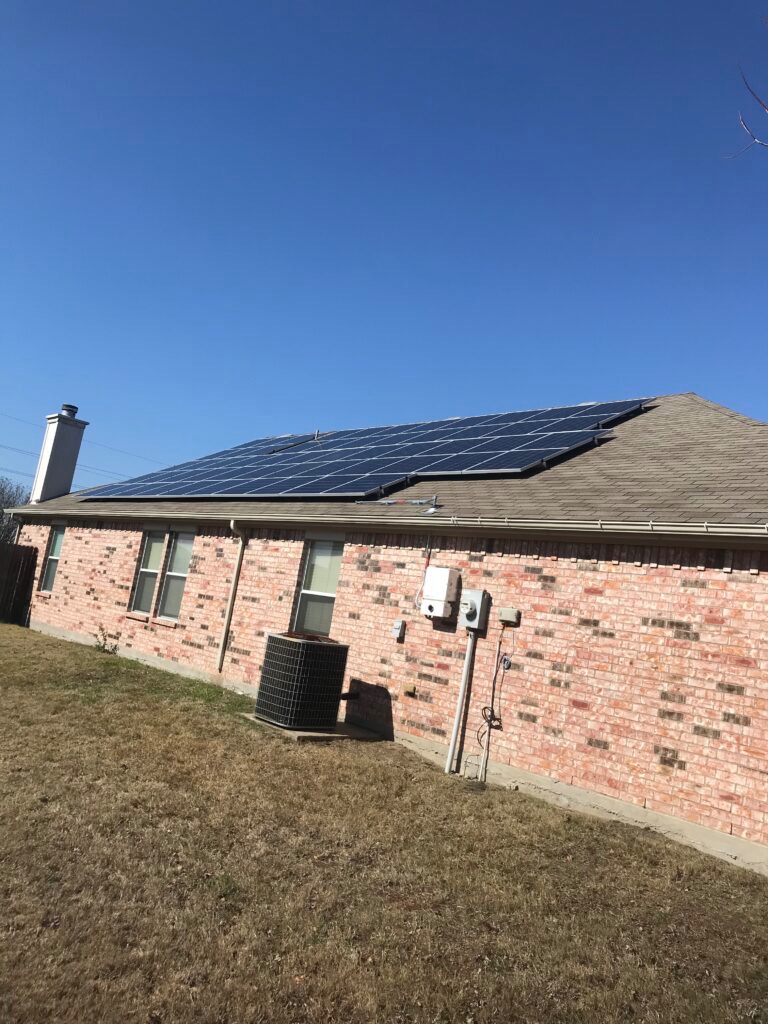 (2) Freedom Sun LLC | Facebook Those that know us like us! Check out our Facebook page.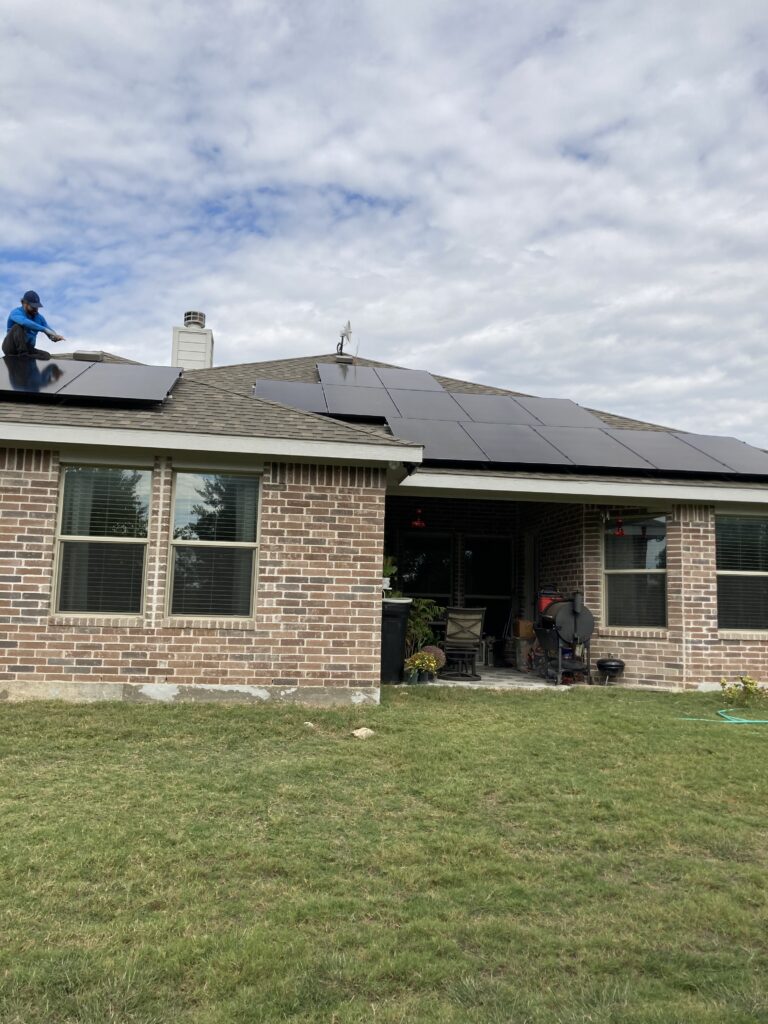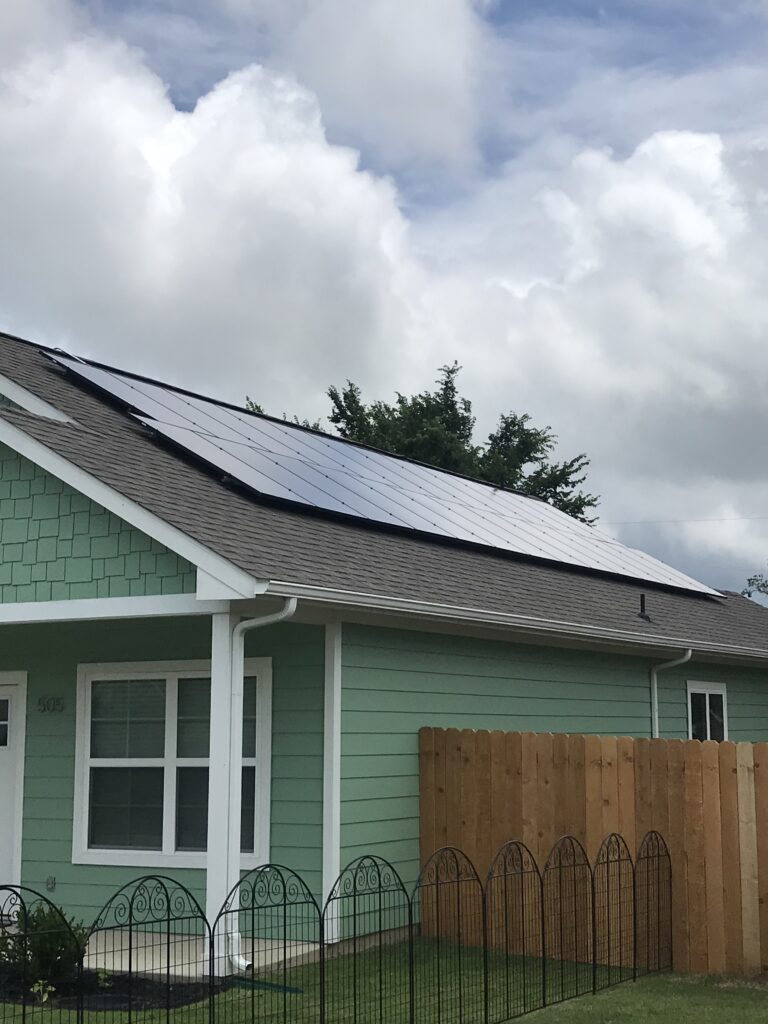 Thank you for choosing Freedom Sun LLC
Jesus said that I AM the Light of the world that no one who follows after Him shall walk in darkness but shall have the Light of Life. John 8:12
Thank you for scrolling to the end. Fill out the quote form today! Remember those that gain wealth learn to own and those that don't continue rent and pay the wealthy.
Jeffrey Trojacek